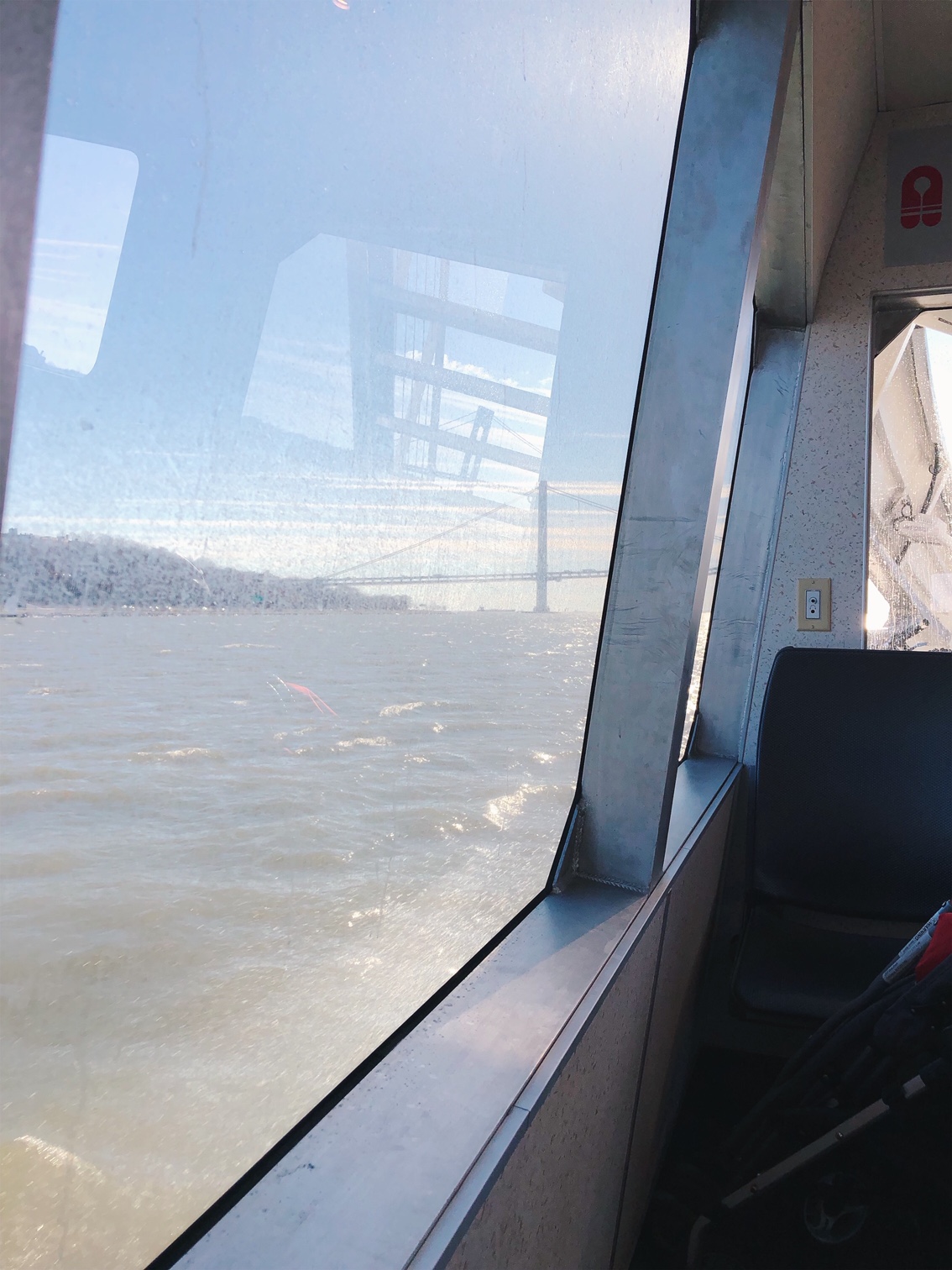 Every winter, right after the holidays, I get an urgent need to travel. The cycle usually means spending days reading all of the new year travel lists, researching the latest gadgets, and entering hundreds of permutations into Google Flights. What starts with excitement about the possibilities in the world becomes a game of cobbling together the best itinerary and maximizing points, and then generally morphs into low-grade anxiety about the overwhelming options.
So I decided to take a break from the blur of airport codes and get excited about traveling in my own city (while also semi-escaping it), and spent a January day in the Rockaways.
Ferry from Sunset Park
I love day trips to the Rockaways in the summer, which generally involve a long trip on the A train, a few stops on the S train, arepas, and a day in the sun. To feel more like an intentional escape, we started this day by slipping away on the NYC ferry, taking the route from Sunset Park to Beach 108. Lulled by the droning engine as we rounded the south of Brooklyn, we ate egg and cheese sandwiches from
Cafe 58,
a neighborhood cafe by the dock. The sea stretched out to the right, and Coney Island passed by on the left, the Wonder Wheel abstracted by salty spray. Eventually, the passage gave way to Jamaica Bay Wildlife Preserve, and we neared the north shore of the thin barrier island in Queens.
Walking east along the southern shore, the beach widened in some places to feel almost like a desert, with the only other footprints those of the congregating seagulls. This is the territory of the birds, who stand guard among the washed up shells.

It's also the domain of the winter surfers, a brave and hardy crew who bob in the distance by the rocky promenade.

The winter sun gave the beach a dreamlike edge, or maybe it was the expanse of flat land and water, like a luxurious secret in a city of 8 million.


Empty land, and the metallic sound of waves


We stopped along the way for breaks from the wind. Rockaway Bakery provided pastries and coffee, and Zingara Vintage provided a very heavy sequined minidress, complete with shoulder pads. Our final destination was Rockaway Brewing Company, for chili cheese fries and cider. A few blocks from the 67th Street A train stop, it was a perfect (and warm) place to end the day, before hopping on the A train and finally settling into the beach read I brought.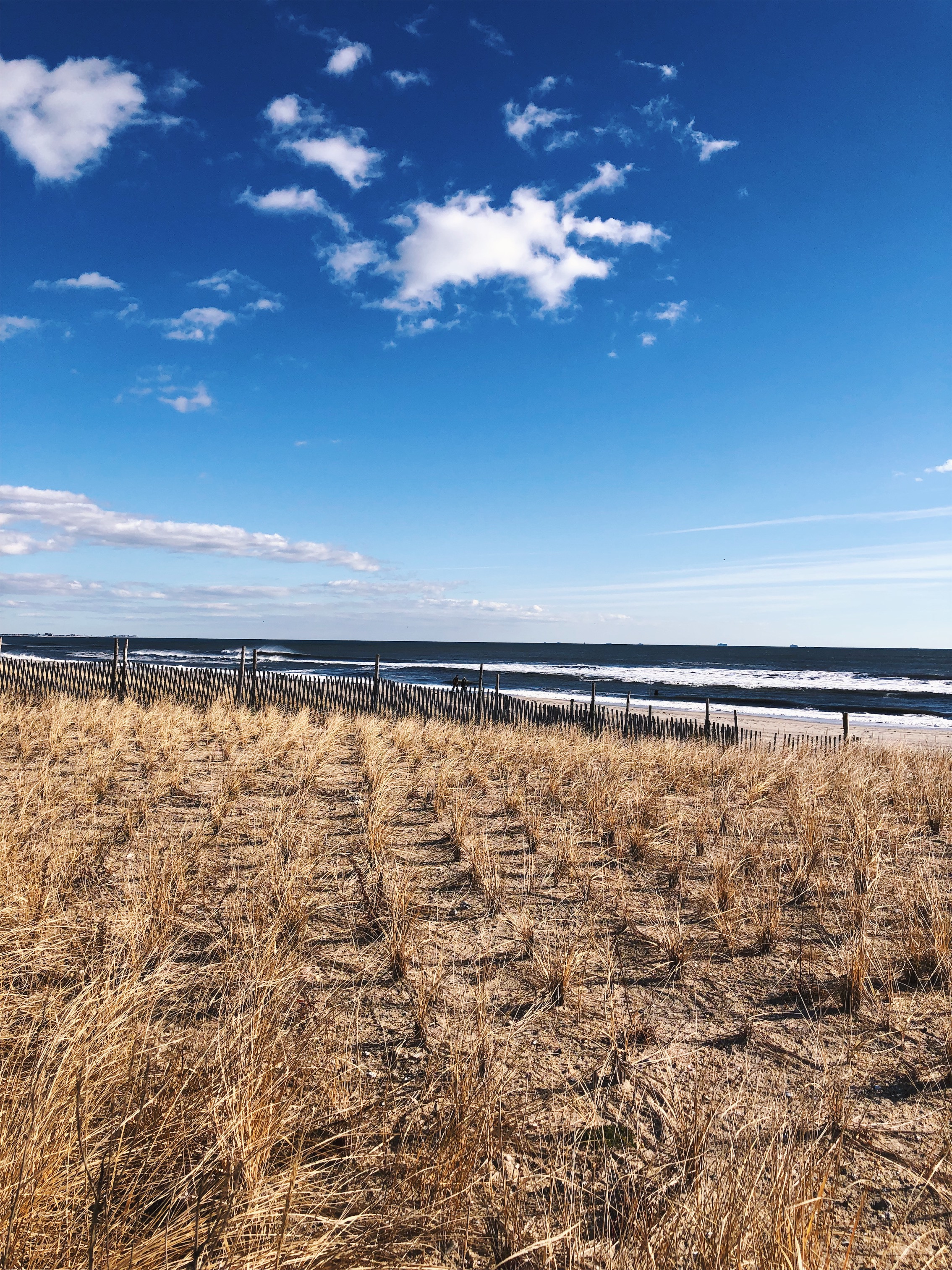 Early afternoon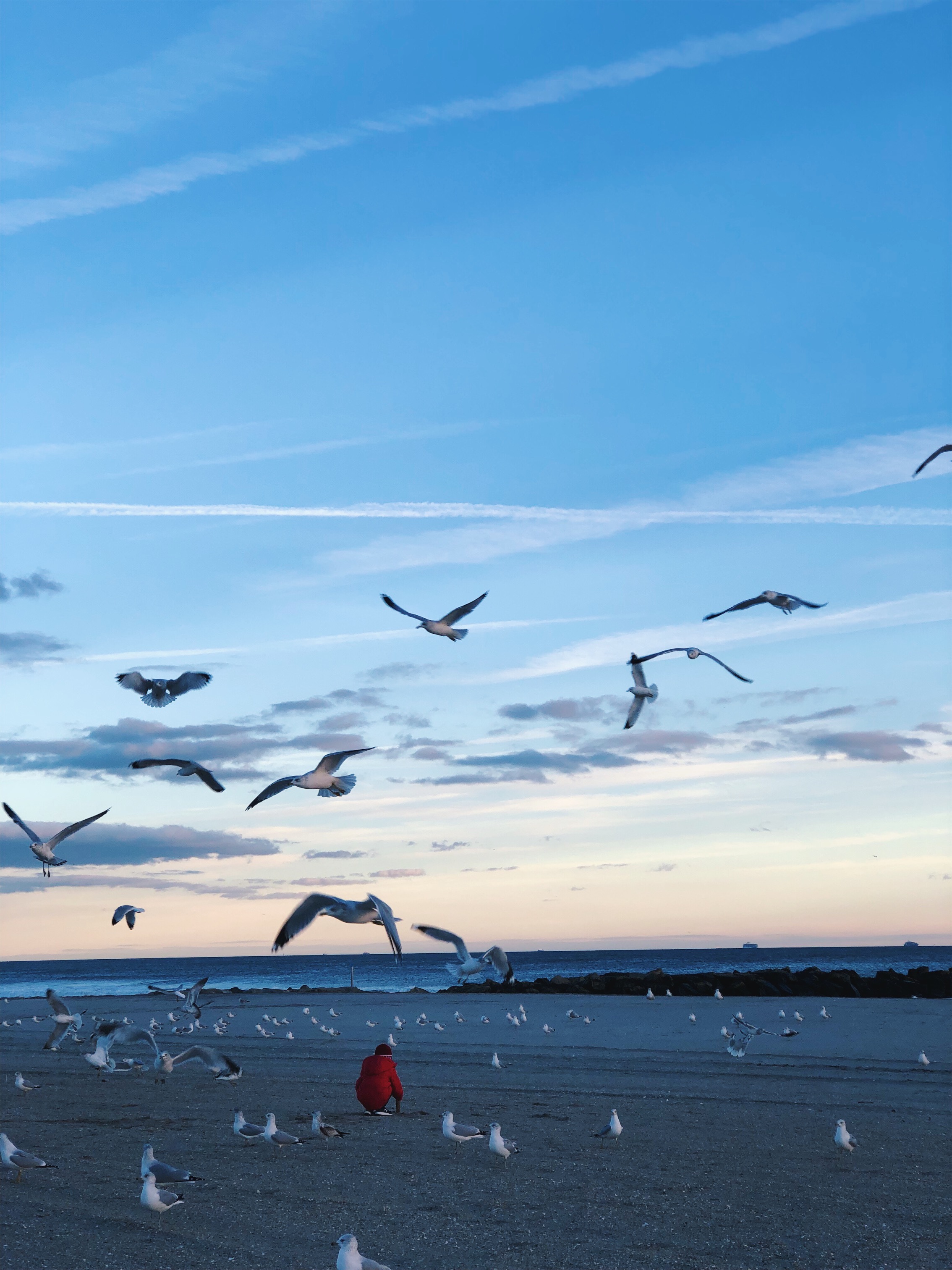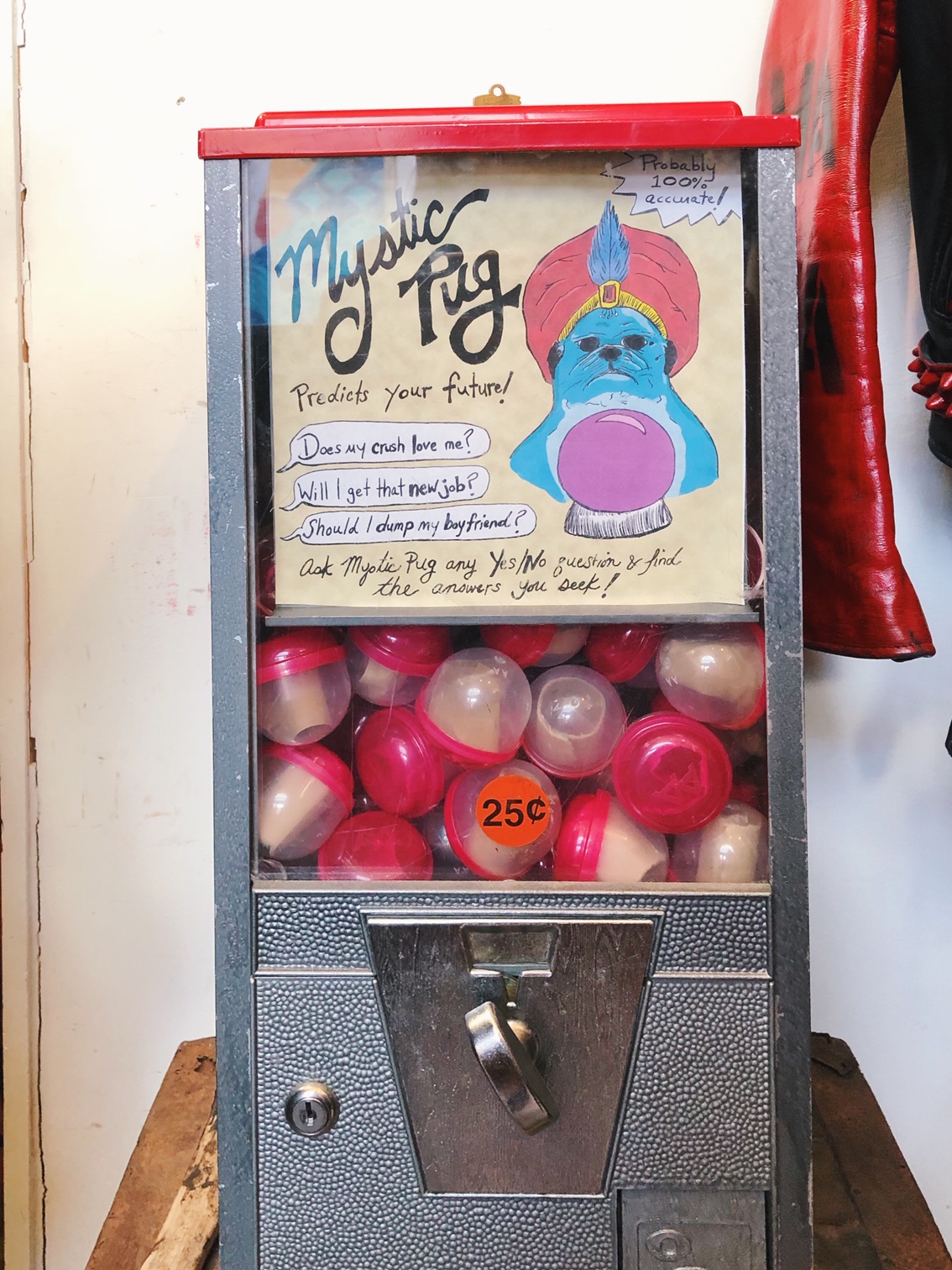 Zingara Vintage
Probably 100% accurate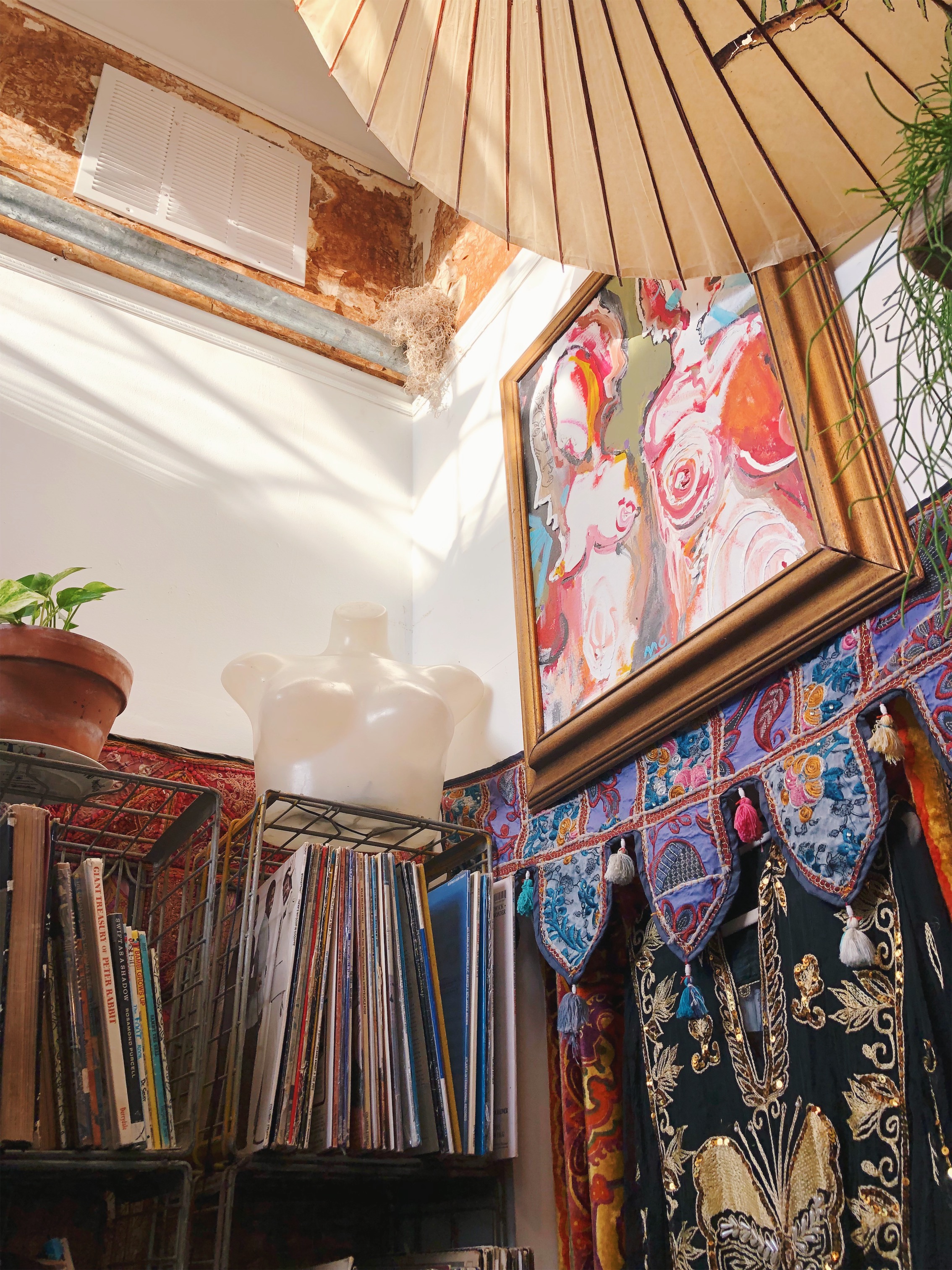 Zingara Vintage

---
Signe Schloss 2019 — Brooklyn, New York